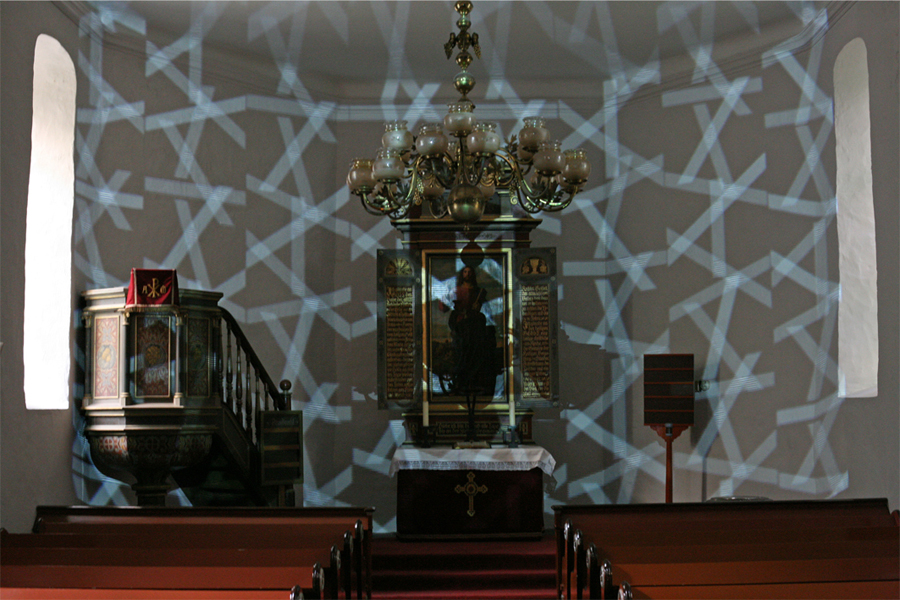 Detlef Mallwitz, sveltC – Filmwand,
Bethlehemskirche, Berlin – Rixdorf, 2006


Ellinor Euler is an artist who works with patterns – in particular with the so-called "flower of life" pattern encountered by the artist during travels to Egypt, Morocco, India and also near by in Brandenburg. Consisting of overlapping concentric circles, this figure is regarded as the primordial model of sacred geometry.
Over the past 10 years, architect and artist Detlef Mallwitz has investigated foreignness in the context of relatedness, and relatedness in the context of the foreign by means of his DiDì modeling idea.
On view in this joint exhibition will be two new series of number and symbol images by Detlef Mallwitz together with recent geometric investigations by Ellinor Euler.

¬ 1 ¬ 2 ¬ 3 ¬ 4 ¬ 5 ¬ Vita