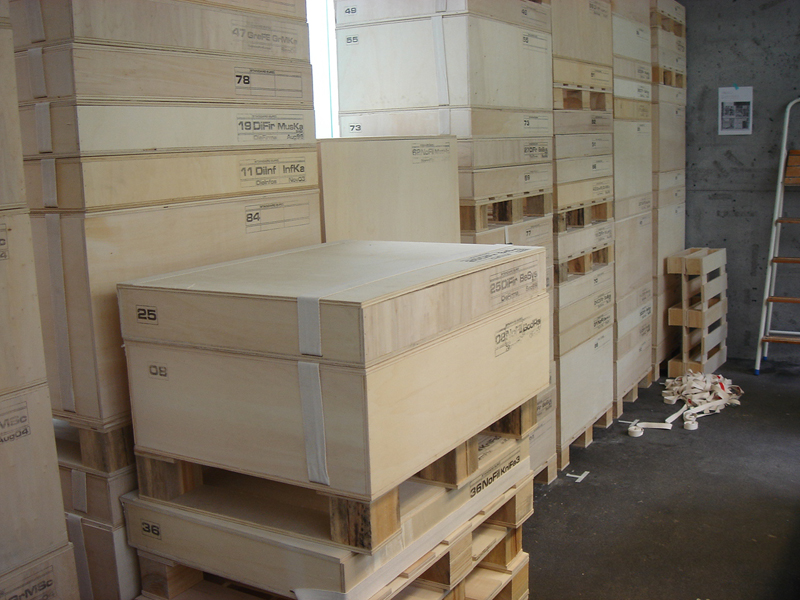 ¬ 1
¬ 2
¬ 3
¬ 4
¬ 5
¬ 6
¬ 7
¬ 8
¬ 9
¬ 10
¬ 11
¬ 12
¬ Invitation [PDF]

Rotterdam Art Week 2013
A TRANS Berlin at Goethe-Institut Niederlande

feat. Standard Euro (Anne Metzen), Berlin (DE)

InfoRaum_100 Reden (InfoSpace_100 Speeches)


Exhibition 7. 2. –10. 2. 2013 daily 12 –7 PM

Opening Wednesday, February 6, 2013 4 –8 PM

Location Goethe-Institut Niederlande | Rotterdam
Westersingel 9
NL-3014 GM Rotterdam


On the occasion of the Rotterdam Art Week 2013,

Standard Euro

will make an appearance in the form of a temporary self-contained unit,

InfoRaum_100 Reden (InfoSpace_100 Speeches)

.
Launched in 1997 under the title

Standard Euro

was an endeavor by the Berlin artist

Anne Metzen

, devoted to researching and systematizing everyday phenomena and daily world affairs under the aspects of standardization, scaling, and formalization.
Representing the system as a whole the category

DerVerein_Politiker (TheSociety_Politicians)

will debut to a broader public.

The exhibition is featured by Isolde Nagel / A TRANS, Architect-in residence of the Goethe-Institut Niederlande 2012.