A trans Campus feat. FH Aachen | A Private View
Aachen University of Applied Sciences | Department of Architecture | Module On Design |
Prof. Thomas Tünnemann with Arnaud Charoy • Florian Erber • Moritz Gnädinger • René Großner • Florian Heinz • Mylène Jakob-Wendel • Kira Jöerißen • Ferdinand Klopfer • Laura Viktoria Koch • Anny Phung • Pablo Raphael • Franko Scheuplein • Tobias Scholz • Kai Stein • Julien Wessel • Antonia Zajgla
Exhibition
30. 1. – 27. 02. 2016
Invitation
Download PDF
Opening
Sat, 30.1. 2016    16:00
Welcome   Prof. Thomas Tünnemann & Isolde Nagel

Performance   Andy "Stewlocks" Ninvalle
See on Vimeo
Introductory Performance Andy "Stewlocks" Ninvalle
Finissage
Sat, 27. 02. 2016     16 :00       with Happy talk & guests

Hours 
Fri + Sat     16 :00 – 19 :00  and by appointment
Address 
Lehrter Str. 37 | D-10557 Berlin
Transfer
RE / S Berlin Hauptbahnhof  |  Bus 123 Kruppstr. | Bus M27 Quitzowstr.
Sponsored by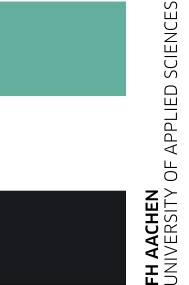 Under the 2016 year's theme, A Private City, exhibitions and other artistic genre will be initiated. The protagonists will focus wit greater precision on the idea of the public and the private. These terms are mutually interdependant, yet their margins remain perpetually indistinct, never becoming fixed or static.
Investigated to begin with will be the theme of privacy, of the private point of view. Under the direction of Prof. Thomas Tünnemann, students in the Formine Workshop at the Fachhochschule (FH) Aachen will contend with themselves as individuals, and with the perspective of the private. This perspective will be staged in its exclusivity on the pedestals of a large roof terrace and extended, paradoxically, into the open space of the landscape as an "intimate panoramic view." Students experiment with found materials from the vicinity, and highlight variations of the perspective of the private in its plurality.
Next to the exhibition there will be a performance at the opening by amazing sound artist Andy "Stewlocks" Ninvalle from Guyana/The Netherlands and at the end a Happy Talk with guests in A trans space.
For further informations
Press